Halloween Sale, Up to $100 off
About Power Lift Recliners
Power lift recliners are especially beneficial for individuals with mobility challenges, seniors, and those recovering from surgeries or injuries. They offer a degree of independence by allowing users to stand up and sit down without assistance, reducing the risk of falls and strain. Additionally, the reclining function provides a comfortable and supportive seating option for reading, watching TV, or simply relaxing.
Top Features
Electric Lift Mechanism:

The chair has a motorized mechanism that raises the entire seat of the chair, allowing the user to transition from a seated position to a standing position with ease.

Lay Flat Function:

In addition to the lift feature, power lift recliners often have a lay-flat function that allows users to independently adjust the chair's backrest and footrest to various positions for comfort and relaxation.

Remote Control:

Most power lift recliners come with a remote control that allows users to operate the chair's lifting and reclining functions effortlessly.

Comfortable Padding:

Our chairs are well-padded and designed for comfort, with options for different upholstery materials such as fabric or leather.

Stylish Design:

Power lift recliners are available in a variety of designs and colors to match different home decors.
Frequently Asked Questions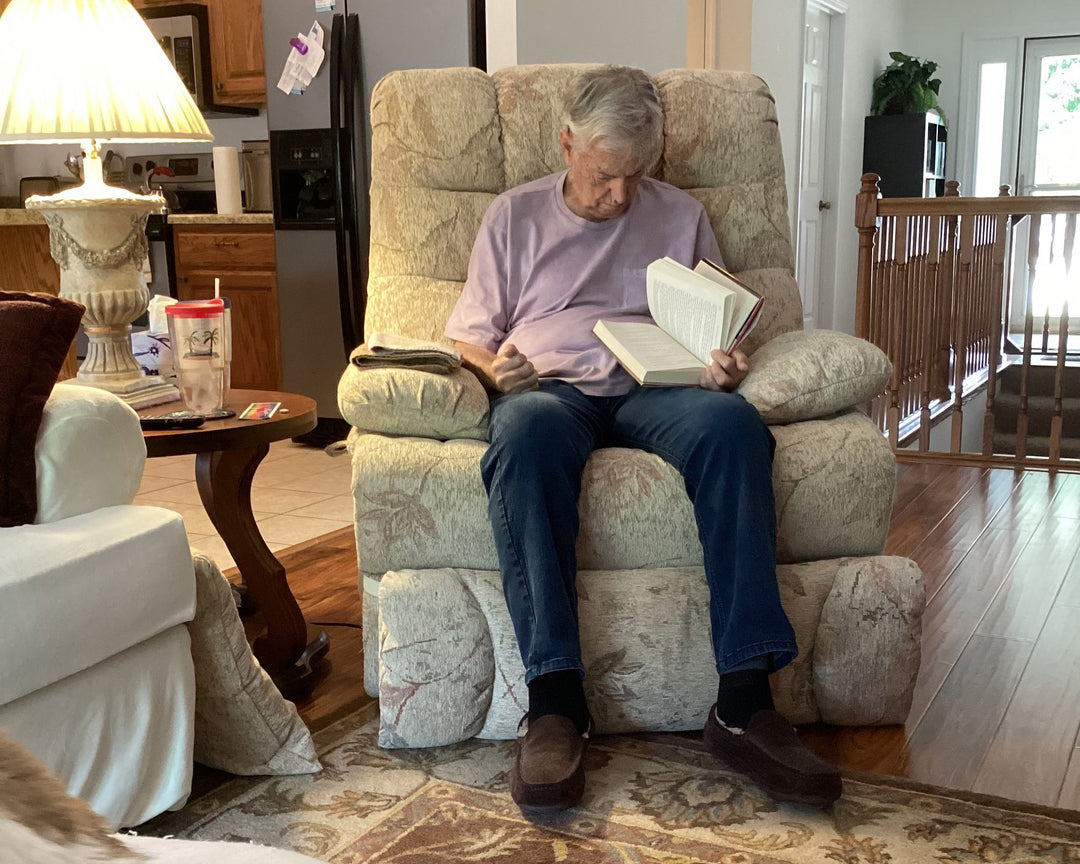 Why choose Irene House?

​We are dedicated to enhancing the comfort and quality of life of anyone with balance or mobility issues by providing a wide range of innovative lift chairs. We understand the unique needs of our customers and strive to provide them with the support and mobility they deserve, allowing them to maintain their independence and dignity.​
Is it okay to sleep in a lay flat lift recliner?

​Yes, in fact, a power-lift recliner can provide more comfortable sleep than a standard mattress.

​Our recliners offer infinite adjustments for ultimate comfort - ideal for sleeping, reading, or watching TV.
Does the chair have weight or height limitations?

Weight capacity: 300 - 400 lbs

Height: It doesn't matterif you are petite,short,talloreven plump.
How long will it take to get my order?

Please allow 3-8 working days by FedEx for shipment time. All in-stock orders are processed within 2 business days. Orders are not shipped or delivered on weekends or holidays
Can I return my product?

Our top priority is providing excellent customer service. We want our customers to love our products, but if you need to make a return we're happy to help. Please email(service@irenehouse.com) us directly and we will assist you.